AIDA impact is 5 years old!
Here are a bunch of mixed thoughts from the past years and some lessons learned. It may sound dramatic, but the most important thing in entrepreneurship and life, in general, has been to understand that there is no big final reward waiting for you. There is no moment when the company achieves something great enough for you to be satisfied because there is always something new to strive for. That's why the most important thing is to learn to enjoy the journey and understand what matters most to you along the way. For me, it is the people and the encounters that AIDA has made possible! Understanding this has really helped me focus on the right things.

Also money has been needed during these five years. I'm truly grateful that it has been possible to fulfill this dream and pay salaries and bills. Under the pressures of entrepreneurship, sometimes it feels really heavy, and you wonder why you continue. But everyone who believes in us, they remind us of the reasons. You know who you are!

If the desire to run your own business burns within you, then go for it! Test, listen, and give your idea a chance. Usually, when you put your heart into something, you will be supported more than you could ever imagine. I don't even know if failed and successful businesses exist; there are only those that remain as dreams (and sometimes it's good that way, like with many of my own ideas) and those that get the opportunity to make an impact on this world. Especially in these times when many amazing companies are forced to close their doors, we need to remember that a lot of good has also emerged from it. Businesses have provided jobs and changed the world.

But at least now it feels like we are just in the beginning of our journey.
Thanks to everyone who has worked with us, supported AIDA, purchased jewelry from us, and spread the word.
To celebrate our anniversary, all AIDA products online and in the studio are available with a 15% discount using the code AIDABDAY for this week only. (This is a reward for those who kept on reading until the end ;) ) We will celebrate properly later in June!

- Elina

Thanks to Duotone Juho Huttunen and Fanni Lyytikäinen for the photo.

In the photo Liliia, Mahsan, Mina, Shiva, Anastasiia, Daria and Aino from the AIDA team. Roya, Yulia and Fati were missed that day.🤍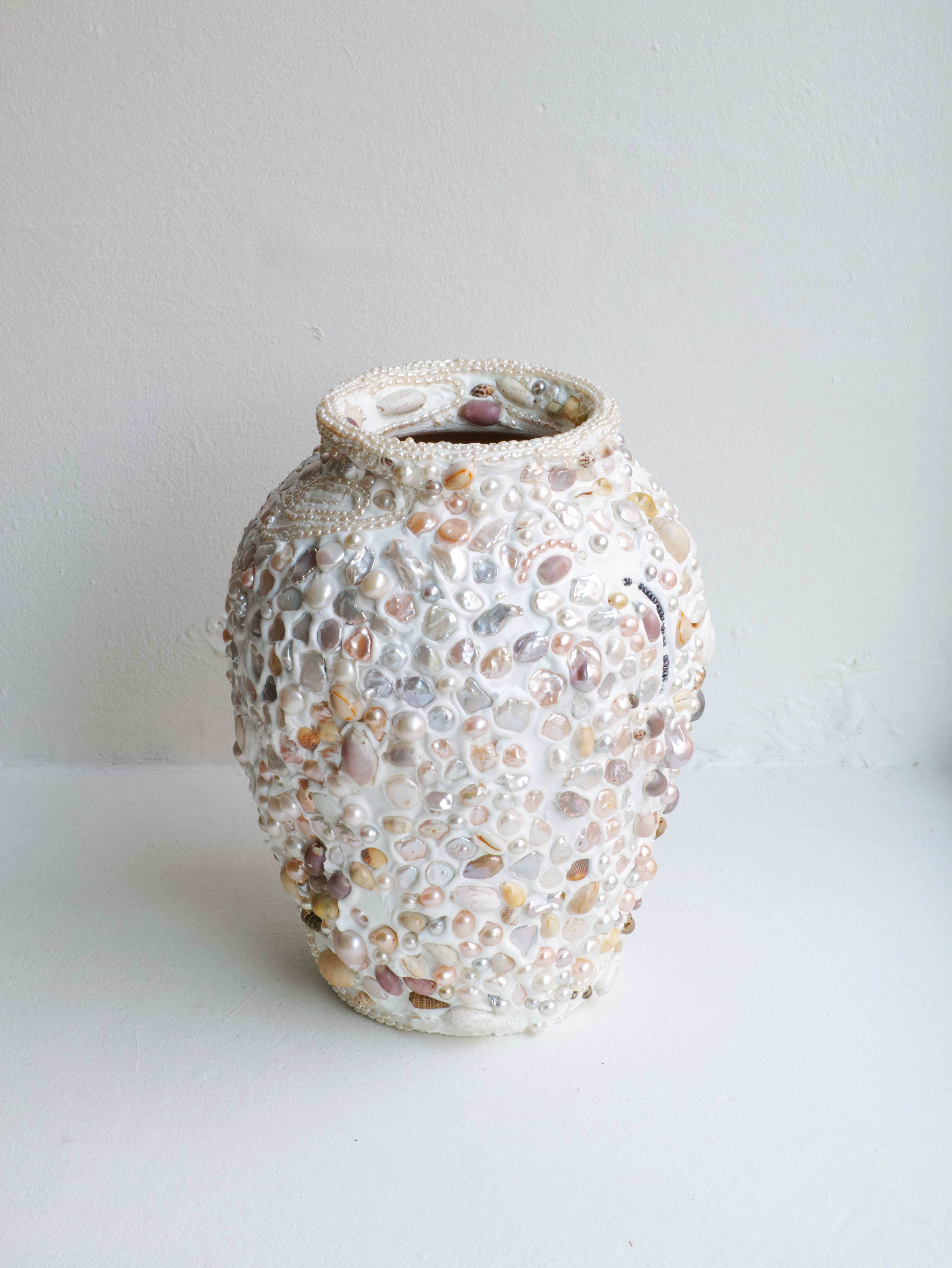 The Treasure Vases were inspired by antique amphoras found in the ocean, and imaginaries from lost underwater cities. The Vases are made by Sara Blosseville (b.1994) who is a visual artst from Norm...
Read more
We want to remember our customers from the past five years. As a gift to you, we offer -20% off online orders made this week.Thank you for your support to AIDA over these years. We have grown into ...
Read more